Sizes for Maternity Dress: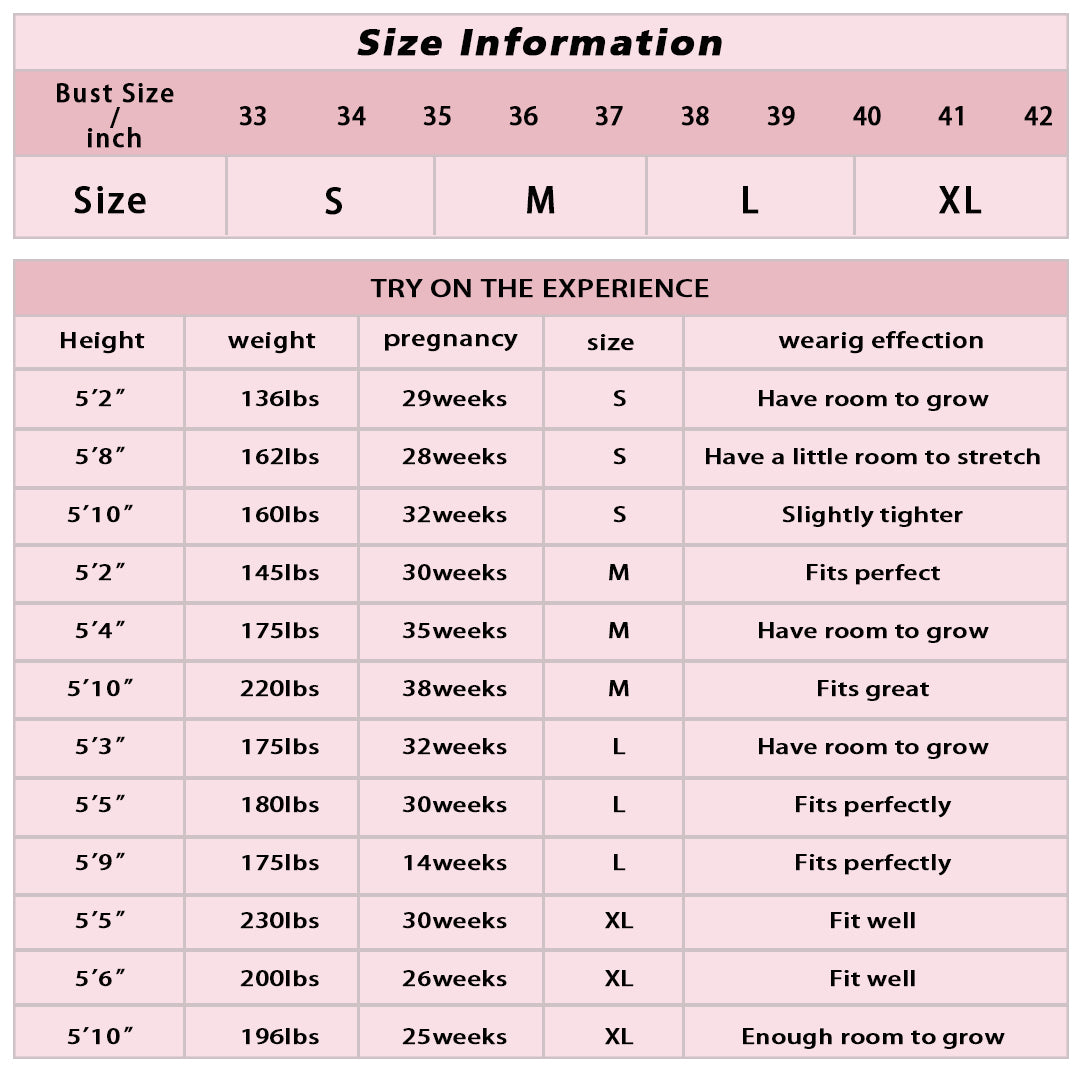 Sizes for Belly Band:
✿Apple Shape(Smaller Hips): size 1=pants size 0-8,size 2= 8-14,size 3= 14-18,size 4= 20-24
✿Pear Shape(Smaller Waist): size 1=pants size 0-6,size 2= 8-12,size 3= 14-16,size 4= 18-24
✿Pregnant with Multiples: size 1=pants size 0-4,size 2= 6-8,size 3= 10-14,size 4= 16-24
Sizes for Shapewear:
S: waistline—11.4"; side length—15.7"; leg circumference—7.1"
M: waistline—12.2"; side length—16.5"; leg circumference—7.9"
L: waistline—13.0"; side length—17.3"; leg circumference—8.7"
XL: waistline—13.8"; side length—18.1"; leg circumference—9.4"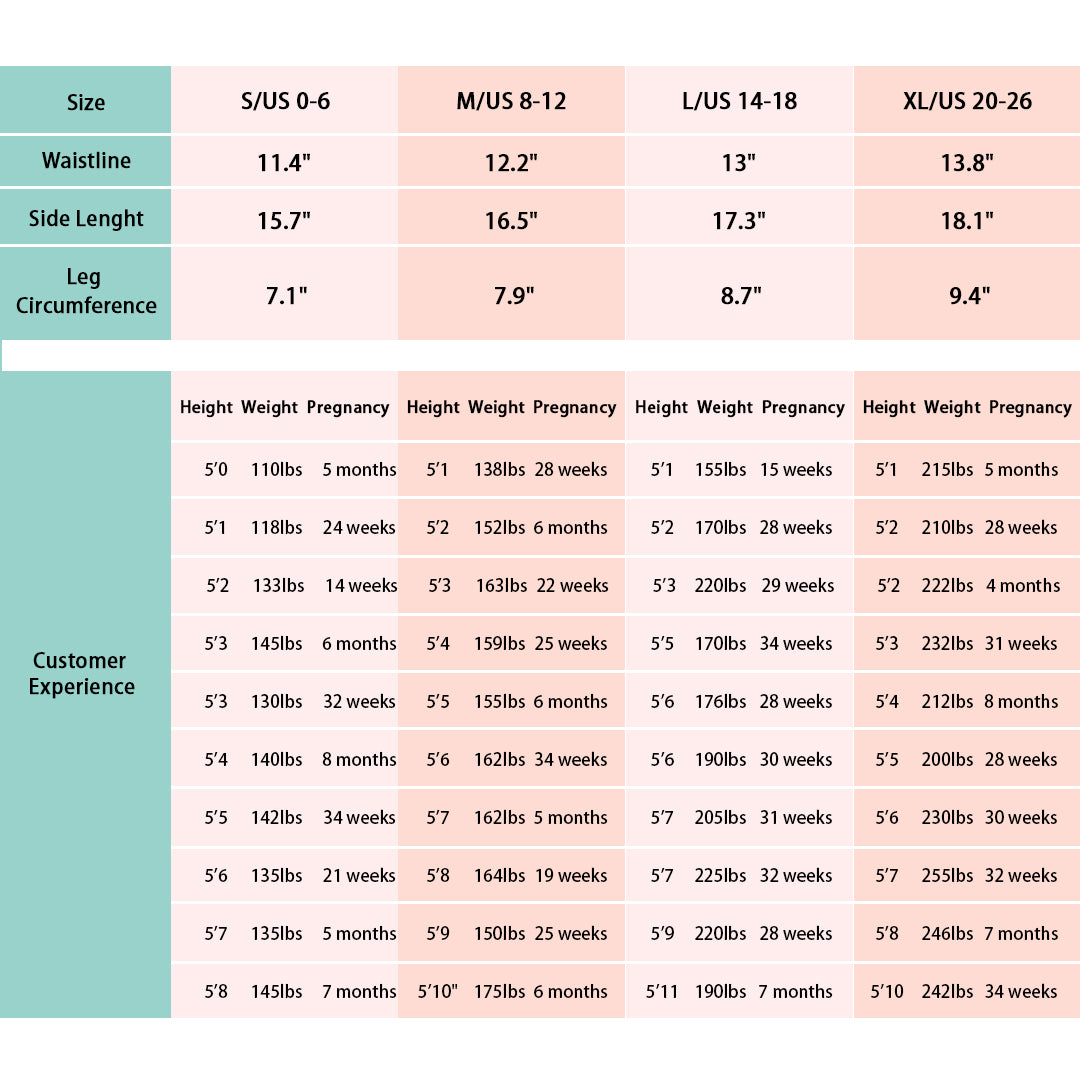 Please choose the right size from Peauty Size chart. Thanks ! 
If the size you receive is not suitable for you, please feel free to contact us. We would like to provide you excellent customer service.